Welcome
from
The
PGM
Ian
Yeldham to
all
Almoners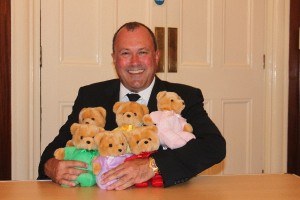 At the heart of Masonry lies our commitment to caring for our fellow creatures and Brethren. The Lodge Almoner has the task of leading on all aspects of Pastoral Care within his Lodge and demonstrating to the world the distinguishing characteristics of a Freemason's heart.
We recognise the huge amount of work which is undertaken by our Almoners to ensure that the sick, unfortunate, and needy amongst our members and their dependants, as well as good causes for all members of society, are fully supported.
In the following pages , there is a wealth of information and guidance to enable Almoners to be effective in their role and thereby continue the high levels of care and support within our Province.
I congratulate the PGA and his team on what they have done and will continue to do in the future.
Ian Yeldham
Provincial Grand Master