Come
on
you
Blues!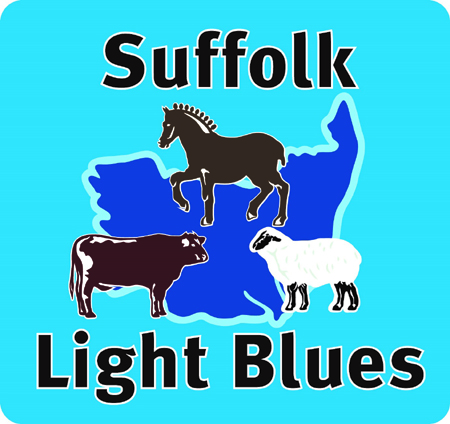 What is the Suffolk Light Blues Club?
This is a club which has been formed with newer members in mind, to help them get the most from their Freemasonry by engaging and interacting with likeminded Brethren who are in a similar stage of their Masonic journey.
There are events and meetings for Freemasons and their friends and family.
Watch out for the Brethren wearing their Suffolk Light Blue lapel pins!
For more information please contact:
SLB Chairman - Ryan Harvey This email address is being protected from spambots. You need JavaScript enabled to view it.

SLB Vice-Chairman - Will Lambarth This email address is being protected from spambots. You need JavaScript enabled to view it.
Group 1 - Chris Ames This email address is being protected from spambots. You need JavaScript enabled to view it.
Group 2 - Jonnie Kent This email address is being protected from spambots. You need JavaScript enabled to view it.
Group 3 - Berwyn Clarke This email address is being protected from spambots. You need JavaScript enabled to view it.
Group 4 - Phil Debenham This email address is being protected from spambots. You need JavaScript enabled to view it.
Group 5 - Robert Bamberger This email address is being protected from spambots. You need JavaScript enabled to view it.
Group 6 - Steve Girling This email address is being protected from spambots. You need JavaScript enabled to view it.
Group 7 - John Rawling This email address is being protected from spambots. You need JavaScript enabled to view it.
Group 8 - Neil Tweed This email address is being protected from spambots. You need JavaScript enabled to view it.
Group 9 - Dean Nuttall This email address is being protected from spambots. You need JavaScript enabled to view it.
SLB Comms Team - Will Lambarth/ Ryan Harvey This email address is being protected from spambots. You need JavaScript enabled to view it.
SLB Events Team - Mike Roberts/Paul Rudland This email address is being protected from spambots. You need JavaScript enabled to view it.
SLB Rep Team - Chris Drinkald This email address is being protected from spambots. You need JavaScript enabled to view it.