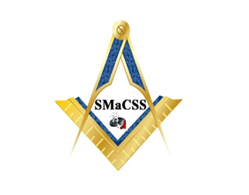 The Suffolk Masonic Clay Shooting Society was formed out of R&R Promotions which had been successfully raising charitable funds since 2008 mainly through the Annual Charity Shoot. The first big SMaCSS event was the 10th Anniversary Annual Charity Shoot held at High Lodge Shooting Ground in July 2017 and this event was, once again, well supported by many members and their friends.
Now that the original four stalwarts of the SMaCSS Committee have been joined by three new members the whole team is now buckling down and working hard to deliver the Nationals in June 2019. We also plan, and will deliver, more intermediate local shoots for our members and friends and these will be promoted via this website.
Accordingly, there will be no Annual Charity Shoot as the Nationals will, obviously, take priority but we may all take heart when we realise the programme of local shoots we plan to put on throughout the Provinces of East Anglia during 2019 will be enough to provide both enjoyment for us and funds for our Charities. Once the new timetable is confirmed it too will be published on this site.
Currently under construction is an e-copy of a souvenir publicity booklet for the Nationals so please watch out for its launch early in 2019. 
Another 2019 initiative will be to further increase our numbers. We are recruiting and we invite more applications from interested parties. Those reading this who are not yet members but would like to be will find an application form (click here) and we look forward to having your application. You may be assured of a warm welcome and we hope to see you shooting with us very soon. Ladies and Young People are especially welcome to join us now and a programme of instruction for our young members is available if required.
Your Committee would like to thank you for your kind and much valued support in the past years and we wish you and yours a very happy, healthy and safe 2019.