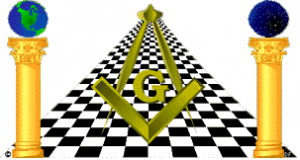 The
Bruvvers
Out
Loud need
you
now!
T'was a cold February night in 2008 when eight choristers met in Felixstowe to see if they could put together a program of music and lyrics for the forthcoming Provincial Lodge meeting at the Royal Hospital School Holbrook. They were acting in response to a call from the PGM Barry Ross to the Provincial Organist Graham Colthorpe to see what might be done and membership quickly grew in the first year to 12.
Since that date the Bruvvers Out Loud have performed at every Provincial Annual meeting, at and in different Degrees at various Christmas Concerts, at Consecration Ceremonies for new Lodges, at the Rose Croix regional Church Service as well as visiting Cornwallis Court to deliver, supported by Father Christmas, a program of seasonal cheer and goodwill at Christmas time. We sing a new piece each year and what has become the Suffolk Lodges trade mark "Farmer's Boy" which is particularly appropriate for a Freemasons' Choir in what is a very famous and ancient agricultural province. We then join with all those attending with a rendition of Jerusalem in the finale for the meeting.
The feedback has been welcome, wonderful, highly satisfying, useful and rewarding with many kind comments being received regarding the quality of the work produced by the Choir and much of this coming from members of other Provinces. One report stated "The PGM received many emails with complimentary comments from the Provinces represented and he feels that Suffolk has truly been put on the map as a singing Province. The PGM of Kent, from where our PGM took his idea, was most complimentary."
Today as you read this and as the Bruvvers Out Loud Choir moves towards its tenth year it is already planning the various dates for the practice sessions in preparation for its attendance at the Provincial Lodge meeting in June.
If you have a good voice and wish to use it for the pleasure of Suffolk Masons you are invited to apply to join this Merry Band of Brothers. You are assured of a warm welcome and loads of fun. Email Paul Ruffles for further details: This email address is being protected from spambots. You need JavaScript enabled to view it.